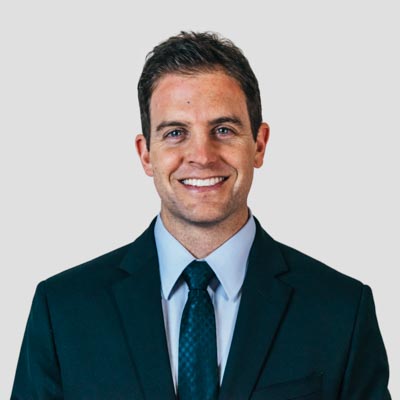 Dr. Nicholas Befera
Chief Executive Officer
Dr. Nicholas Befera is co-founder and CEO of Scanslated, where he leads corporate vision and strategy, and oversees company operations.
Dr. Befera, a board-certified radiologist, earned his M.D. from the University of Minnesota, and completed his radiology residency and fellowship at Duke University.
He currently holds a faculty position at Duke University Medical Center, where he is an Assistant Professor of Vascular and Interventional Radiology.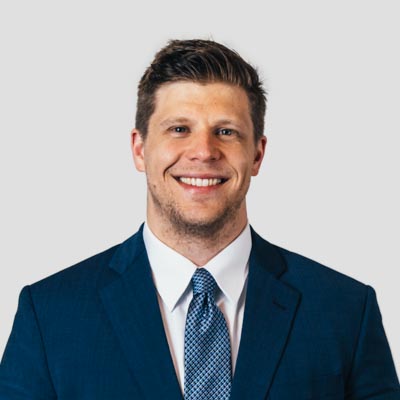 Dr. Ryan Short
Chief Medical Officer
Dr. Ryan Short, the Chief Medical Officer of Scanslated, leads the research and non-technical development of patient-facing products.
Dr. Short earned his M.D. from The Ohio State University and completed his radiology residency and fellowship at Duke University.
He is currently an Assistant Professor of Cardiothoracic Radiology at the Mallinckrodt Institute of Radiology, Washington University School of Medicine in Saint Louis.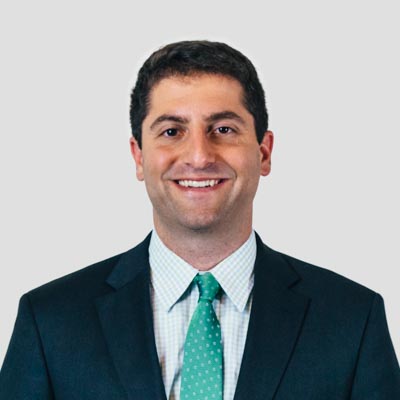 Yianni Lagos
Chief Financial Officer & Chairman
As Chief Financial Officer and Chairman of Scanslated, Yianni Lagos manages financial strategy and complex agreements with universities and private entities.
Mr. Lagos, a CFA Charterholder, earned his J.D., Magna Cum Laude, and his M.B.A. from Ohio State University. He earned his B.A., Magna Cum Laude, from Vanderbilt University.
After beginning his legal career at Angie's List, Mr. Lagos moved to Washington, D.C. to work at an industry-funded think tank, Future of Privacy Forum. He then co-founded the venture capital firm, Spartan Brothers Capital.
Dave Bogaty
Chief Technology Officer
Dave Bogaty leads the technical development and information security functions as CTO of Scanslated.
Dave earned his B.A. degrees in Computer Science and Biology from Cornell University. He then joined Google, where he worked as a Product Manager and Software Engineer on Google's AdWords and monetization teams for five years. Dave left Google to subsequently join as the first employee of two Bay Area startup ventures: Periscope Data, a data and analytics platform which recently celebrated a successful acquisition exit, and Welkin Health, a patient care management system for health care providers.
When he's not building software, you can find him jogging the wooded trails along the Eno River in Durham, NC, or making his annual pilgrimage to the Burning Man event in Nevada.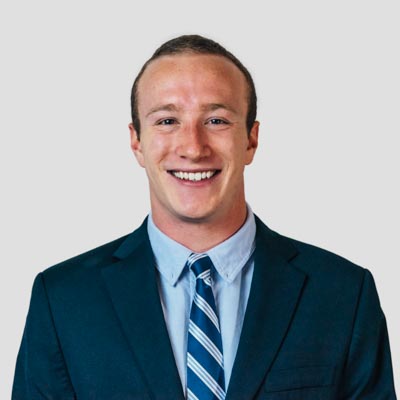 Estlin Haiss
Lead Designer & Front-end Developer
As Lead Designer and Front-end developer at Scanslated, Estlin Haiss is in charge of crafting the company's visual identity and carrying out its interface design initiatives.
Estlin earned his B.A. from Duke University in Visual Media with a minor in Computer Science. After graduation in 2016, he started his own creative practice and has since built up and maintained a full client list (Scanslated was actually the first company on it!).
Kirie Kontostathis
Lead Software Engineer
In his role as Lead Software Engineer at Scanslated, Kirie Kontostathis is responsible for the development of patient-facing applications and integrations with healthcare partners.
Kirie earned his master's degree from Carnegie Mellon University and has a professional background in information security. Fittingly, he specializes in building web applications for deployment in highly regulated environments—such as health data systems.
Apart from his software engineering duties, Kirie is an avid golfer and enjoys family time with his wife and daughter.
Matt Thomas
Software Engineer
As a Software Engineer at Scanslated, Matt Thomas works on building patient-facing applications and back-end partner integrations.
Matt earned his master's degree in Information Science from the University of North Carolina at Chapel Hill and has a professional background in enterprise web software development. Apart from his software engineering duties, Matt enjoys rock climbing, whitewater kayaking, and piloting small planes.